MEET THE TEAM
ENRÓLLATE FILMS
Enróllate Films provides full production services for all type of productions in Canary Islands: feature films, tv series, commercials, branded content and photo shoots. We work with the finest vendors and professionals in all departments: location scouting and permitting, casting, equipment, crew, catering, underwater, transport, art, costume, SFX, stunts, post production, accommodation, tax accounting, etc. Enróllate Films is a service production company that cover all of Canary Islands and Senegal for all kind of audiovisual productions.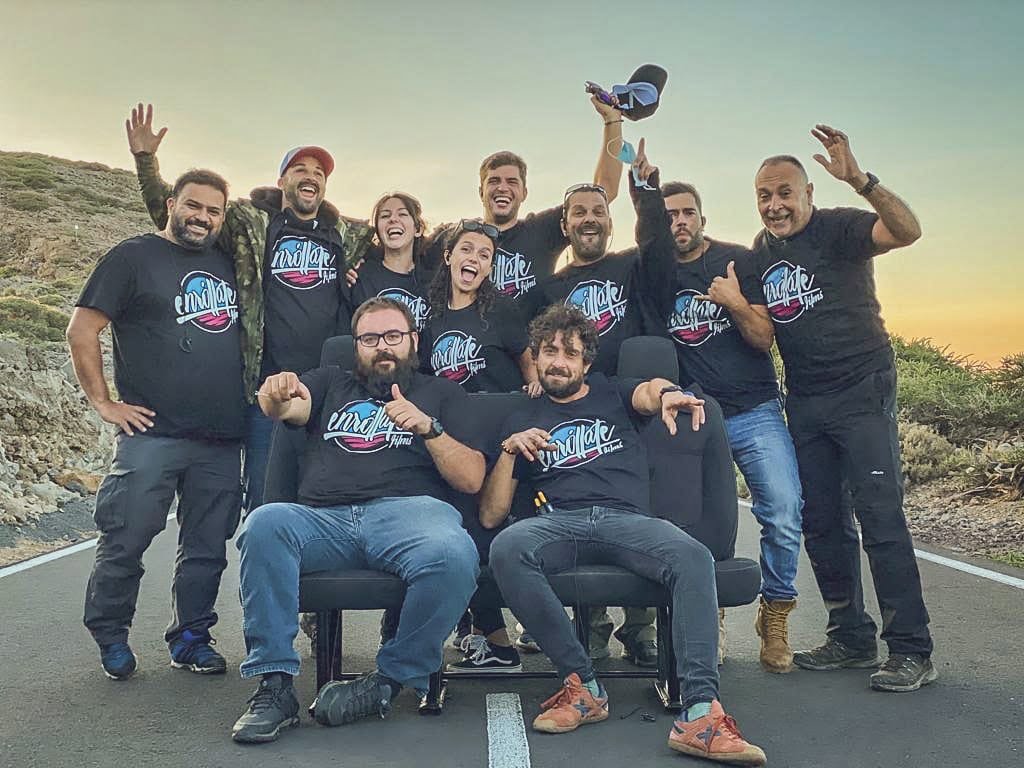 Your friends!
Us, your trusted production team
At Enróllate Films, we are not just a film production team, we are your partners in the cinematic world! We are passionate about creating captivating stories that leave a lasting impact on the audience. As experts in the industry, we understand the power of moving images and how they can convey emotions, inspire, and entertain.
A passionate and creative team
At Enróllate Films, our production team consists of passionate and highly creative professionals who are committed to bringing your cinematic ideas and visions to life. We work closely with you to understand your needs and goals, providing innovative and insightful solutions at every stage of the production process. We take pride in our dedication to achieve exceptional results and exceed your expectations.
High-Quality Film Production Services
As your trusted production team, we offer a wide range of high-quality film production services. From planning and coordination to cinematography, production design, casting, and more, we take care of every detail to ensure that your vision materializes on the big screen. Our goal is to provide you with a hassle-free experience and exceptional cinematic outcomes.
The production team that brings your cinematic projects to life
Enróllate Films is the production team that understands the importance of your projects. We are committed to providing you with personalized and professional service that caters to your specific needs. Whether you are filming in the Canary Islands, Senegal or anywhere else in Spain, we have the experience and resources necessary to bring your most ambitious projects to realization. Trust us to turn your ideas into unforgettable films!